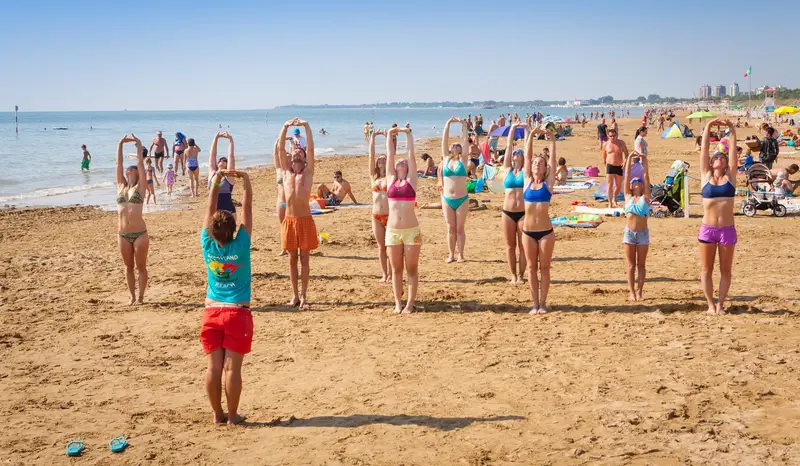 Spa & fitness
Our wellness and fitness areas
Wellness for the body and mind
The Albatros Holiday Center takes care of you in every moment of your holiday. For this reason, in addition to offering you a rich list of activities designed for your enjoyment, it also offers you a small spa with sauna and Turkish bath and two tennis courts to keep you fit in the middle of nature.
Our Spa
relax in the middle of the nature
Regenerate body and mind in the intimate Spa in the middle of the greenery of Albatros Holiday Center. Discover the effect of heat on the skin and enjoy the benefits of the sauna and Turkish bath. Take advantage of a few moments of relaxation on a holiday full of activities. For info and reservation, contact the reception.
Our tennis courts
keep fit in a dream location
Right in front of the wellness area, experienced and budding tennis players on holiday at the Los Nidos village will find two well-kept clay courts. Use of the tennis courts is free and must be booked in advance. In the high season months, there is also a teacher for individual and group lessons.
Words are not enough to describe everything that a holiday in our village can give you.
Immerse yourself in the world of Albatros
© 2023 LOS NIDOS S.R.L.
VAT 00402300305
Share Capital € 200.000,00 i.v.
QNT Hospitality